Dismiss Notice
Welcome to Christian Forums, a friendly forum to discuss Christianity in a friendly surrounding.
Your voice is missing!
You will need to
register
to get access to the following site features:
Reply to discussions and create your own threads.
Our modern chat room. No add-ons or extensions required, just login and start chatting after you have posted 20 posts and have received 5 likes.
Access to private conversations with other members.
Less Advertisements! Members see fewer ads and have the option to upgrade their account to ad free!
We hope to see you as a part of our community soon and God Bless!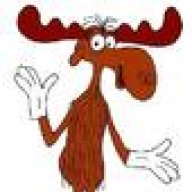 Post Ratings
| | Received: | Given: |
| --- | --- | --- |
| | 2,022 | 397 |
| | 287 | 78 |
| | 79 | 23 |
| | 36 | 7 |
| | 42 | 2 |
| | 15 | 0 |
| | 3 | 0 |
| | 10 | 0 |
Gender:

Male

Location:

Occupation:

Keeping my wife happy
Martinius
Catholic disciple of Jesus, Male, from The ethernet
Well, I shed my antlers recently, but new ones will start sprouting soon, so I will be ready for the Spring head butting competitions. Nov 26, 2016
Martinius was last seen:

Viewing thread Trump condems anti-Semitism...but takes no action?, Feb 22, 2017 at 6:56 AM
There are no messages on Martinius's profile yet.

Loading...

Loading...

About

Gender:

Male

Location:

Occupation:

Keeping my wife happy

Ministry:

Almost everything at one time or another

Fav. Books:

'No Man is an Island', 'Seeds of Contemplation' - Thomas Merton
'Little Prince', 'Wind, Sand and Stars' & 'Night Flight'- Antoine de St. Exupery
'Catch 22' - Joseph Heller
"To Kill a Mockingbird"
Books by Steinbeck, W. P. Kinsella, Arthur Conan Doyle and many more

Marital Status:

Married

Faith:

Christian

Personal Testimony - How I became a Christian:

Still becoming; will take the rest of my earthly life.

Baptized and practicing Catholic who has been frequently discouraged by the attitudes and behaviors of those who run the institutional church and claim authority over the People of God; a life long questioner of certainty and a skeptic regarding anything that is supposedly "absolute".

Seeking the realm of God; beyond that, many and varied

Interact

Signature

"never allow the public to cool off; never admit a fault or wrong; never concede that there may be some good in your enemy; never leave room for alternatives; never accept blame; concentrate on one enemy at a time and blame him for everything that goes wrong; people will believe a big lie sooner than a little one; and if you repeat it frequently enough people will sooner or later believe it." - OSS psychological profile on Adolf Hitler

Loading...

Loading...

Loading...