Dismiss Notice
Welcome to Christian Forums, a friendly forum to discuss Christianity in a friendly surrounding.
Your voice is missing!
You will need to
register
to get access to the following site features:
Reply to discussions and create your own threads.
Our modern chat room. No add-ons or extensions required, just login and start chatting after you have posted 20 posts and have received 5 likes.
Access to private conversations with other members.
Less Advertisements! Members see fewer ads and have the option to upgrade their account to ad free!
We hope to see you as a part of our community soon and God Bless!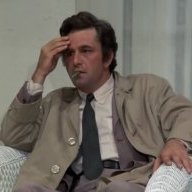 Post Ratings
| | Received: | Given: |
| --- | --- | --- |
| | 7,164 | 4,406 |
| | 670 | 398 |
| | 57 | 12 |
| | 304 | 167 |
| | 109 | 70 |
| | 10 | 0 |
| | 10 | 0 |
| | 9 | 1 |
LivingWordUnity
Believer in pre-2013 Catholicism, Male
You're welcome, brinny. Aug 1, 2016
There are no messages on LivingWordUnity's profile yet.

Loading...

Loading...

About

Gender:

Male

Fav. Verse:

John 21, 15-17

Bible Version:

The Didache Bible: Ignatius Bible (RSV-2CE) or Douay-Rheims & Clementina Vulgata (English and Latin Edition)

Marital Status:

Married

Fav. Hymn/ Worship Song:

Ye Watchers and Ye Holy Ones

Faith:

Catholic

Personal Testimony - How I became a Christian:

I was raised by a non-religious parent. I converted to Catholic as an adult.

Interact

Signature


"I feel that the greatest destroyer of peace today is abortion, because it is a war against the child, a direct killing of the innocent child, murder by the mother herself. And if we accept that a mother can kill even her own child, how can we tell other people not to kill one another?" — St. Teresa of Calcutta



"The moral gravity of procured abortion is apparent in all its truth if we recognize that we are dealing with murder.... The one eliminated is a human being at the very beginning of life." — Pope St. John Paul II

Loading...

Loading...