Dismiss Notice
Welcome to Christian Forums, a friendly forum to discuss Christianity in a friendly surrounding.
Your voice is missing!
You will need to
register
to get access to the following site features:
Reply to discussions and create your own threads.
Our modern chat room. No add-ons or extensions required, just login and start chatting after you have posted 20 posts and have received 5 likes.
Access to private conversations with other members.
Less Advertisements! Members see fewer ads and have the option to upgrade their account to ad free!
We hope to see you as a part of our community soon and God Bless!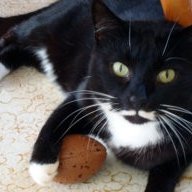 Post Ratings
| | Received: | Given: |
| --- | --- | --- |
| | 4,346 | 1,078 |
| | 169 | 94 |
| | 51 | 8 |
| | 42 | 3 |
| | 19 | 12 |
| | 52 | 3 |
| | 10 | 25 |
| | 2 | 16 |
Gender:

Female

Home Page:

Location:

Occupation:

Garden angel
Goodbook
Reading the Bible, Female, from New Zealand
Sister May 21, 2015
There are no messages on Goodbook's profile yet.

Loading...

Loading...

About

Gender:

Female

Home Page:

Location:

Occupation:

Garden angel

Church:

the called out body of believers

Ministry:

Bible Reading

Fav. Books:

Book of Acts, Genesis, Book of Ruth, Revelation

Fav. Verse:

And I give unto them eternal life; and they shall never perish, neither shall any man pluck them out of my hand. John 10:28

Bible Version:

KJV

End Times View:

Premillennialism
Posttribulation

Marital Status:

In Relationship

Fav. Hymn/ Worship Song:

What a friend we have in Jesus/He is Mighty to Save

Current Prayer Requests:

pray for my family to know the Lord.

Origin of the Life View:

Young Earth Creation

Faith:

Christian

Personal Testimony - How I became a Christian:

See this link
http://www.christianforums.com/t7846654/

Interact

Signature

The grace of our Lord Jesus Christ be with you all. Amen.

Loading...

Loading...