Welcome to Christian Forums, a friendly forum to discuss Christianity in a friendly surrounding.

Your voice is missing! You will need to register to be able to join in fellowship with Christians all over the world.

We hope to see you as a part of our community soon and God Bless!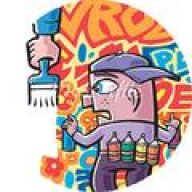 Last Activity:

Mar 24, 2017 at 2:11 PM
Joined:

Jan 25, 2009
Messages:

19,420
Trophy Points:
Positive Ratings:

1,025
Post Ratings
| | Received: | Given: |
| --- | --- | --- |
| | 955 | 454 |
| | 22 | 7 |
| | 4 | 2 |
| | 16 | 1 |
| | 20 | 2 |
| | 6 | 0 |
| | 2 | 0 |
| | 0 | 0 |
Home Page:

Location:

Occupation:

Behavioral Assistant/Youth Worker and Student
Gxg (G²)
Pilgrim/Monastic on the Road to God (Psalm 84:1-7), from Good Ol' South...
Supporter CF Senior Ambassador
Gxg (G²) was last seen:

Viewing member profile Gxg (G²), Mar 24, 2017 at 2:11 PM
There are no messages on Gxg (G²)'s profile yet.

Loading...

Loading...

About

Home Page:

Location:

Occupation:

Behavioral Assistant/Youth Worker and Student

Church:

I was Chrismated in the Oriental Orthodox Tradition & go to Congregation Mishkan David/Mivdad Shem Kodesh. I'm with an Orthodox Christian mission parish and love my OO/EO & Messianic family, yet I also do youth ministry at the church I grew up in.

Ministry:

Youth Worker/Leader, Musician/Artist, Communicator & Teacher

Fav. Books:

Too many to really sum up easily...as I'm a very big book worm :) But Sci-Fi and Adventure are amongst my top areas to chose reads from...and I love biographies/books dealing with political events, nature/science, world history, intercultural studies or the development of the church in antiquity....some of the best ones often noted by the folks at "Ancient Christian Defense" (http://ancientchristiandefender.blogspot.com/2011/02/how-africa-shaped-christian-mind.html#uds-search-results ).

Fav. Verse:

None in paticular because it's ALL GOOD !! But if I had to have a favorite, it'd be whatever one I'm reading

Bible Version:

NKJV

End Times View:

Marital Status:

Private

Politics:

US-Others

Fav. Hymn/ Worship Song:

None in paticular..

Current Prayer Requests:

Ephesians 5:18-20 & Colossians 3:16 are my heart's desire.

A quote that comes to mind is by Seth Godwin, who is a marketing guru and who coined the phrase "ideaviruses" to try and articulate hyberbolic growth in relation to marketing and ideas in general. In his conception, "an ideavirus is a big idea that runs amok across the target audience." It's a fashionable idea that captures the thinking and imagination of a section of the population, teaching and influencing and changing everyone it touches.

Just like a computer virus can spread through the Internet and jam the world's computers in one week, so an idea virus is contagious..in precisely the same way that a virus does. The Gospel, which we all claim to believe, travels like a virus…..being "sneezed" and then passed on through further sneezing from one person to the other. All that's needed is the right conditions and the appropriate relationships onto which we can "sneeze".

Praying I'd be contagious with the Gospel...

Faith:

Oriental Orthodox

Personal Testimony - How I became a Christian:

Christ came to me when I was not looking & helped me to know where to look. Glad for the ways He radically changed my life /made me realize that Yeshua is truly the "Way, Truth and the Life" (John 14). Having a transgenerational home & later being part of a stepfamily that loved travel, I grew up with deep appreciation for multiculturalism—and helping others to understand what life is like in varied family/cultural settings. After experiencing the presence of the Lord at a young age (as there is no "Junior Holy Spirit" )/seeing His love, I was inspired to go after the Lord.

On personal stances, I stand predominately with the Oriential Orthodox Tradition (OO Christology - Syriac Orthodox) & Messianic Jewish culture. An "OO Messianic" can be another term for it. But I'm also glad for other camps OUTSIDE of that/benefit greatly from them (many of which I grew up with/was influenced by). In that sense, I'm convergent. In my view, there is a meeting of the 4 Streams of the Church: Liturgical (Sacramental & liturgical generally found in Orthodoxy, Catholicism and Anglican churches), Evangelical ( A strong Bible centered view of the world ), Spirit-filled (Charismatic/WOF or Pentecostal belief & practice that the gifts of the Spirit are in operation/use today,), and Hebraic ( Biblical & Jewish perspective and practice that sees that Yeshua/Jesus was an observant Jew and kept the Biblical festivals, Shabbat and some traditions of the Elders/Rabbis ). Each stream is a historic style that was a part of the Early Church, now flowing together again in these present days.

I'm a Traveler/Pilgrim seeking Him wherever He's at, as it's not good when believers seek to live their entire lives in a particular box (church or denomination) and not even know that the Ruach HaKodesh (Holy Spirit) flows from box to box and so on, being neither restrained nor contained within a single box/boundary. Best to be where He is.

Praying to see the Lord one day/take many with me to meet Him!

Much could be shared on my own stances/background that'd be too much to share here. However, if anyone would like to know more e on what I tend to support and what has shaped me, I decided to include the following resources others could go to/get a general picture of what I stand with. For more, one can go here to "Why Can't The Church Stay Jewish? | The Groom's Family" (

https://thegroomsfamily.wordpress.com/2011/

) -& "The Rosh Pina Project" (

http://roshpinaproject.com/about/

)/"Hebrew for Christians" (

http://www.hebrew4christians.com/Articles/articles.html

). One can also investigate "Luis Carlo: Understanding Liberation Theology: UYWI 2008" (

http://www.urbansermons.org/f/audio/luis-carlo-understanding-liberation-theology-uywi-2008

) and "Missional Monks" (

http://missionalmonks.com/

).

More could be said but, generally, anything with Monasticism/Missions, Multiculturalism, Jewish or Eastern Christian studies and Social Justice, I'm there. I also enjoy Inter-Church Dialouge

Favorite fields of study are theology, church history/patristics (the study of Early Christian writers ), art/musicology, missions, community development, small group facilitations and mentoring. Love comic books and spoken word as well as dancing...seeing the world, touring and travelling.

Love to relate and conversate ( preferably one on one conversations...I don't really like crowds... and I don't really do well with discussing surface issues for long-periods of time, but I highly enjoy converation which involves sharing what's going on in a person's mind/ heart and having productive discussions which I can look back on and remember and appreciate)...

Love to analyze, hate not feeling energized (which is why I have trouble often sitting down for long-periods of time, unless I have a really good book I want to read or some kind of quote/poem I'm trying to write somewhere), love to meditate long and I like to think...not so short it seems like I blinked...

Interact

Signature

​

​

Ancient, Messianic & glad Yeshua is the Messiah!

Coming From MJ Synagogue, Connected in Orthodox Living - & Building God's Kingdom One Brick at a time

Proverbs 18:15

"The heart of the discerning acquires knowledge....."

Loading...