One Bread, One Body - Catholic
A forum open to Christians to discuss various Catholic beliefs and issues.
28th September 2011, 11:55 PM
Seeking the 3rd satalite lock on God's GPS.


35


Join Date: 18th January 2011

Posts: 260

My Mood

Reps: 4,683,051,153,953,770

(power: 4,683,051,153,957)



Jesu XPI Passio
---
I have a lapel pin nearly identical to the one pictured below - it belonged to my grandmother. Can anyone give me any more info, perhaps as to how one may obtain the pin (likely a souvenir?) or about an order may have been active around Ohio or Texas in the early 1950's? I have found info on being invested in the black scapular, but nothing regarding the pin.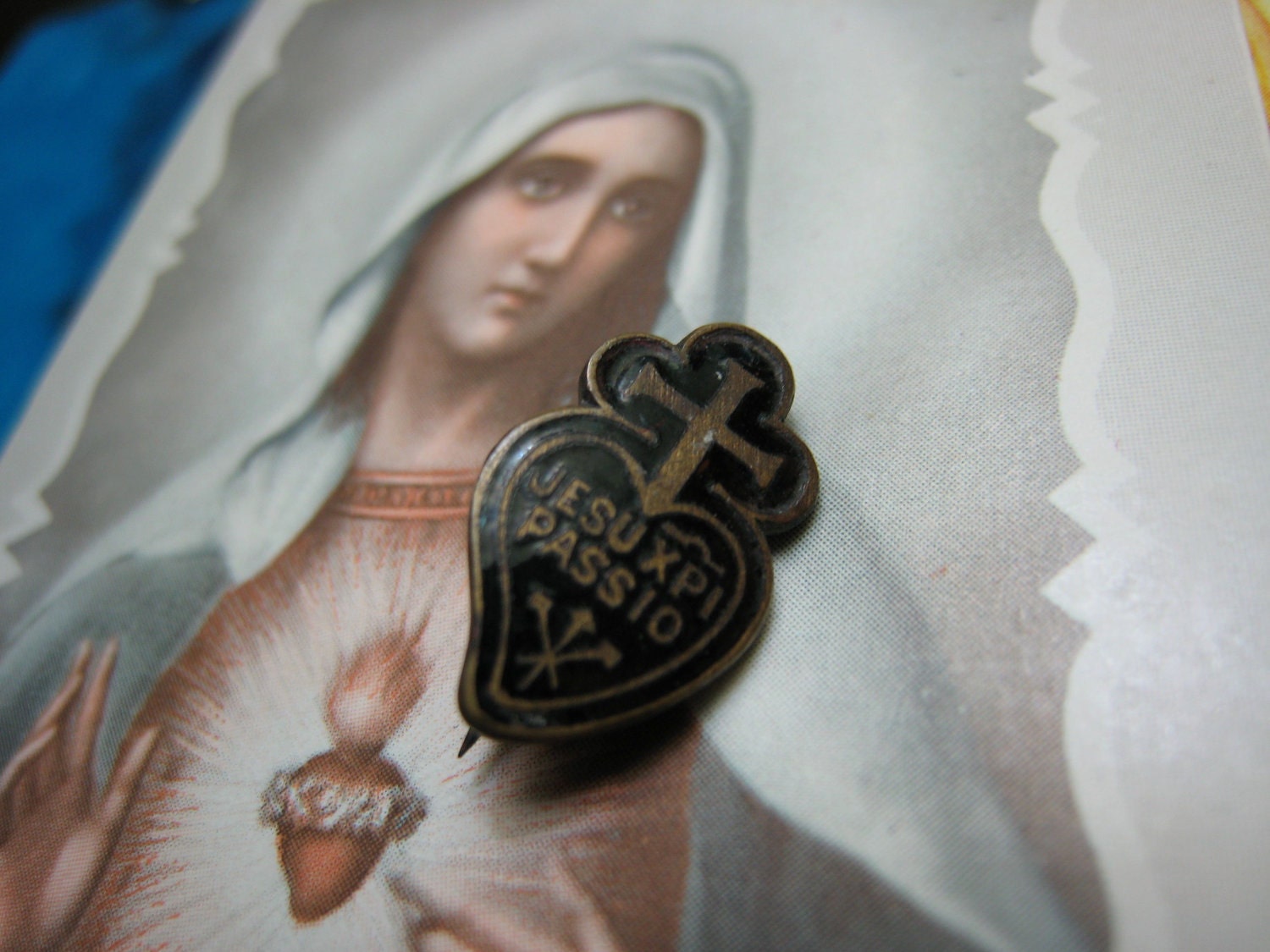 __________________
... going in peace to love and serve.
29th September 2011, 12:01 AM
♰ ♥ Have a blessed Thanksgiving ♥ ♰

Angels Team
Prayer Ministry


62


Join Date: 5th November 2008

Posts: 81,048

My Mood

Reps: 9,223,372,036,854,775,808

(power: 9,223,372,036,854,864)



That is the insignia (emblem) for the
Passionist
Order
They are located all over the USA and their pin can be obtained from them.
There is one located in Houston:
Holy Name Passionist Retreat Center | The Passionists
You can just google the 'Passionists' for whatever state you need.
We used to go on their retreats in MA and have their pin
__________________

To view links or images in signatures your post count must be 10 or greater. You currently have 0 posts.

Eternal God,
in whom mercy is endless
and the treasury of compassion inexhaustible,
Look kindly upon us and increase Your mercy in us,
That in difficult moments we might not despair nor become despondent,
But with great confidence submit ourselves to Your holy will,

Which is Love and Mercy itself. Amen
The Divine Mercy Prayer
---
Last edited by servant of Merciful Love; 29th September 2011 at

12:06 AM

.