One of my best friends has passed away
I am still shocked at the death of my friend, John Gugie. He passed away November 2, 2011, 10 days before his 36th birthday. He had Duchene's Muscular Dystrophy and was in bad shape. However, the death was still a surprise to all close to him as it came without warning during a procedure in the hospital. He was one of my closest friends and my second longest friendship. I had told him things I've told no one else and he was ALWAYS there, with patience and no conditions, to listen to me about anything. He made me feel truly special and in a way I don't think I will ever be loved that way by any other man that's not family in this lifetime.
We knew each other for almost nine years and I will always take a piece of him with me wherever I go. Our friend George is wanting to get something tattooed of him in tribute. He is thinking of a Jester as John was into that lately, but also thought of wolves as John always loved wolves. George is also disabled and in a wheelchair but not as isolated as John was. I'm thinking of getting a keychain to bring around with me that carries a picture in both sides - on one side I can get a picture John photoshopped of me years ago and a tribute on the other side. It can either be a picture of him with the date of his birth and death, or a picture of a wolf as he liked to have.
I feel especially for his mother, Janice. She spent her whole life taking care of him. They at the end had a nurse a few times a week but she was his primary caregiver. Sadly he has not seen his father since he was five. Apparently this strand of muscular dystrophy is genetic and the father had him and then abandoned him, then he went and had 2 male children with another woman (both those children got the same form of muscular dystrophy) and then abandoned them also!
To try and make myself feel better and less guilty (as I have not talked to John as I should have recently), I have written some of my favorite memories and contributed them to a wonderful girl who is doing an article at Associated Press.
John has not walked since he was seven and then he used braces on his legs. He had a collapsed lung in his late teens and slept with a breathing ventilator every night. He has little to no use of his hands and none for his legs so used special equipment to stay on the internet all night and would sleep mainly during the day. Despite all these restrictions, he was the smartest person I personally know. He graduated from high school with honors and earned his degree in finance from college. He received social security for his severe disability but would earn extra income when he was able years ago through ebay selling, and for years now by writing articles for a variety of websites online. He also loved and wrote poetry and we co-wrote two stories together for fun years back. He ran some a group on facebook for horror movie fans, and years ago also another one called Wheels of Terror, geared more toward disabled fans.
I am going to create a tribute of songs to him on 8tracks. He sent me a cd years ago with music to let me know he was thinking of me, one of my favorite songs being Desert Rose. He sent me an Edgar Allen Poe book and boxes filled with books of his favorite author Dean Koontz. He would listen to books by audiobooks from the library as he could not hold a book or ereader but he still loved reading.
He loved wolves and the Wolfman and over the years collected a few canes from ebay that reminded him of the cane from the Wolfman. I am not sure why he was always so attracted to wolves but he said they were so free.
I spent two hours on the phone talking to another best friend of his, George, the other night to try and have us feel better. And he had an internet girlfriend, Karen. They just celebrated their first year anniversary a week before his death. She is heartbroken and also disabled. I am hoping to speak with her on the phone to try and support her, she is trying to get minutes on her phone.
I put a prayer request here in my signature and on the prayer forums and have prayed for him often and his soul/salvation. I will continue to pray for this request the rest of my life. I want to light a candle tonight in honor of All Soul's day for him and put it as a virtual candle image on the staff threads.
These are minor things - contributing to the story, the keychain, the prayer requests, reaching out to his friends to share memories - but I know nothing else I can do. I am going to write a letter to his mother also. These things have helped me feel a little better.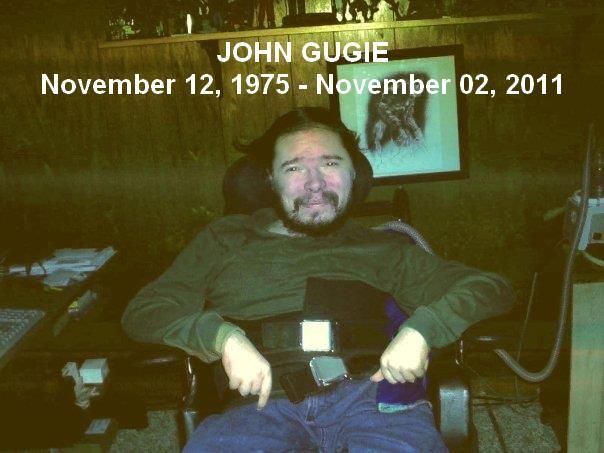 Comments
3
Comments
Posted 6th November 2011 at 09:59 PM by

servant of Merciful Love
Posted 6th November 2011 at 10:15 PM by

JCFantasy23
Posted 6th November 2011 at 10:16 PM by

servant of Merciful Love
Trackbacks
Recent Blog Entries by JCFantasy23